I was depressed. Big time! I spent the whole day in a work meeting trying to fix what someone else had screwed up! Because I had not received the correct set of drawings from a subcontractor, my design for an offshore installation had been shot down. It took some effort to get the client to understand that it was not my fault. So the bill for changing the design could not be passed on to me.
As I said, it took some time to get them to see that I was right, but eventually they agreed to my suggestion that we come up with a revised design the next day. But we would do it together in their office. The consequence was that I would not drive home again, I was mentally quite tired and did not feel like driving another hour so late. The home front was quickly informed, and I went to a hotel along the highway to book a room. So I didn't like it, full!!! But they were kind enough to direct me to a small hotel in town. I drove there, but decided to have a drink first. I parked my car, got out, walked around the corner and entered a street with a few cafés and bars. Luckily, they were open! I looked around and decided to go into a somewhat "brown" looking pub. Inside it was dimly lit, but cozy. Here and there people were sitting and standing and talking to each other. OK, this is where I would have a drink. I walked up to the bar, grabbed an empty stool, and ordered a whiskey. The bartender set it in front of me and we started talking. We had a lighthearted conversation about this medium-sized town and some more small talk. He left to help another customer.
I turned around and glanced at the crowd. A mixed crowd, from their early 20s to their 60s, I guessed. A reasonable gender distribution as well. I turned my head again along the bar and caught sight of someone at the far end. My breath stopped for a moment. "I can't believe I didn't see you earlier," it flashed through my mind…. At the end of the bar was a young woman, somewhere between 25 and 30. Blonde hair down to her shoulders. Her beautiful full lips, not too brightly painted, but shiny. She was slim, long legs in nylons or tights (I couldn't tell, of course) and nice black knee-high boots, skirt halfway to the knee, and over that a nice black top with straps tied in a bow around her neck. From the looks of it, she didn't have very big breasts. All in reasonable proportions. She saw me looking at her and smiled at me. I nodded at her and enjoyed the view for a moment. She was standing with a few other people talking, but at one point she left the group to go to the bathroom. When she returned, she did not return to her seat at the bar, but walked toward me. I noticed that her boots had a nice heel of about 7 inches, which made her demeanor even more feminine than it already was. She stood next to me and introduced herself as Zara. Now that she was standing next to me, I could get a better look at her.
She was even more beautiful than from a distance.
Her oval eyes were beautifully made up, not too heavy, and showed off the soft blue of her irises beautifully. She had soft features and a beautiful nose. The nails on the ends of her slender fingers were painted the same shade as her lipstick. I felt something for this young lady, who could have been my daughter in terms of age. I introduced myself as Erik and offered her a drink. She chose a red wine and I took another whiskey. We chatted pleasantly about everything, and since it was getting a little crowded despite the late hour, she moved closer to me to talk better. She lost her balance for a moment, and I automatically put my arm around her waist to support her. "Thank you," she said in a warm voice. I left my arm where it was and she didn't seem to mind. On the contrary, she really came against me now, I felt her warmth against me. Now I also smelled that she had sprayed herself with a wonderfully soft perfume. Not heavy, but erotic. I felt her put an arm around me and caress my back. "Jesus, what is going on here," I thought, "you have a woman, boy! "But on the other hand I liked what was happening. I decided to let it go, I could see what would happen in the end. Through the crowd, she moved closer and closer to me, and as if by magic, my hand dropped from her waist to her shapely ass. She allowed it, smiled at me, and I couldn't resist telling her that I thought she was a beautiful woman. She immediately pressed her lips to mine and gave me a quick kiss. "Thank you, Erik, how sweet of you to say that," she said.
I held her closer and gave her a kiss on the forehead. Just then the bell rang for the last round. Zara had had enough, she said, and so had I. I counted and looked at her. "What are we going to do now? It's late, and I have a busy day tomorrow, but I'm not really tired anymore," I said. Zara indicated that she would also be sorry if we parted ways here. "Good," I said, "I wanted to get a room at the hotel around the corner, we can have a nightcap there? "No, I know something better," she replied, "come with me. "She grabbed my hand and I followed her, not knowing where we were going or what was going to happen. After a few minutes, Zara took a set of keys from her purse and opened a front door. She had led me into her apartment. We walked up the stairs to her living room, Zara leading the way. As we walked up I saw a very nice ass and a pair of beautiful legs! "Come on in, this is it," she said smiling. It was cozily decorated, not too cute, but not cold and austere either. The decor radiated warmth, the touch of a woman. Zara came over and put her arms around my neck. Again I received a kiss on the lips. "You are sweet, Erik, I know you could have been my father, but I feel something for you. "I wanted to kiss her in return, but she was on to me. As soon as my lips touched hers, she opened her mouth and I felt her warm tongue enter my mouth. A second later we were engaged in a deliciously fierce tongue kiss. My God, what a wonderful girl she was! I felt her hands on my back, on my ass, through my hair, and I let mine slide delightfully over her back and ass.
Her ass felt nice and firm, I tightened my grip on her buttocks and pulled them apart a little. Still tonguing deliciously, she moaned, encouraging me to continue. Her hands now began to unbutton my shirt from top to bottom. Her mouth lowered from mine, kissing my chest, giving me playful licks, while she pulled my shirt off. Her lips closed around my left nipple and she gently began to suck and nibble on it. It was my turn to moan, the left one being more sensitive than the right, and I felt the electric currents shoot from my nipple to my lower abdomen. Zara noticed and I heard her smugly chuckle. "Nice? " She asked. "Mmm," I confirmed her question, "yes, go on dear. " As she nibbled deliciously on my now hard nipple, she undid my belt and waistband. Soon my pants were on the floor and I felt her hands running over my boxers. I kicked off my shoes and pants as best I could and enjoyed her hands on my groin. One hand slid over my ass, the other over my hidden cock, which soon grew harder. Zara knew exactly what she was doing, I could tell. By now my cock was caught in my boxer in all its glory, Zara on her knees in front of me. With one quick movement she pulled my boxers down and when I stepped out she immediately pulled my socks off as well. There I was, muscle naked and with a stiff pole in front of this beautiful young woman!
She grabbed my cock and balls with both hands and began to slowly massage and jerk me off. "Girl, how nice you are doing that! " I replied. "But you are delicious too! ", she replied. And to prove it, she kissed my glans. The moment her lips touched me, I felt a slight shiver. Zara opened her mouth and let my swollen glans disappear into her mouth, still massaging my balls. My cock now slid slowly in and out of her mouth, and as she pampered me like this, she looked up at me hornily. I stroked her blonde hair and enjoyed myself. Oh, this lady knew how to drive me crazy! Deeper and deeper my cock slid into her mouth and we both enjoyed it intensely. After she sucked me lovingly for a few minutes, I pulled her up and gave her a kiss. Once again, our tongues swirled around each other, our lips sliding over each other.
She was wearing a strapless bra.
As we kissed, I undid the bow around her neck and pulled down her top. She was wearing a strapless bra and let me kiss her neck. Loosening her bra was not allowed. "Not yet, Erik, wait a little longer," she said softly. I left the bra as it was and kissed her under and over the pretty lace case. My tongue licked and swirled around her navel and I tried to undo her skirt. "No, Erik, wait a little longer, don't be so impatient," she said teasingly. As she said that, she turned and started to walk away. I just managed to stop her by holding her around the waist. Zara tried to break free, and soon we were frolicking on the floor. She was clever and managed to get me on my back and sit on me. She had grabbed my hands and placed them above my head, so she was leaning forward. I tried to get up a little and kissed her on the mouth.
She laughed loudly and stood up, giving me a look up her skirt. "Yippee," I thought, "stockings and a girdle…! " I also caught a glimpse of her lace panties, which revived my slightly flaccid cock. I got up as well and followed her into her bedroom. She was standing against the bed with her back to me. When she noticed me standing behind her, she turned her head to me. "Do you want me, Erik? "She asked softly. "Yes, Zara, I want you, right here and now! "I replied, placing my hands on her beautiful ass. She bent over, supporting herself on the bed with her hands, and I dropped to my knees behind her. My hands caressed her stocking clad legs, higher and higher. Zara stood with her legs tightly together, trying to tease me even more. As I caressed her, I began to kiss her, moving higher and higher.
I lifted her skirt, so I could better reach her round ass. I could tell by her breathing that she liked what I was doing, and as I kissed her, I pushed her panties aside. "Erik, there's something you need to know before you continue," she interrupted me. "I'm not who or what you think I am…. "Honey, we'll see, let's enjoy each other first," I replied. My fingers slipped under the hem of her panties and slowly pulled them down. Her ass was now bare, but she kept her legs together. I let my hand slide from her hip to her stomach and then slowly down to where I would find her pussy. I was surprised when I felt something completely different and my hand stopped where it was. "I told you so, Erik! Now that you've noticed it yourself, don't you want to continue with me? " she asked. I could hear the desperation in her voice. Although, her? Or was I really wrong…? I turned her around, wanting to be sure of what I suspected.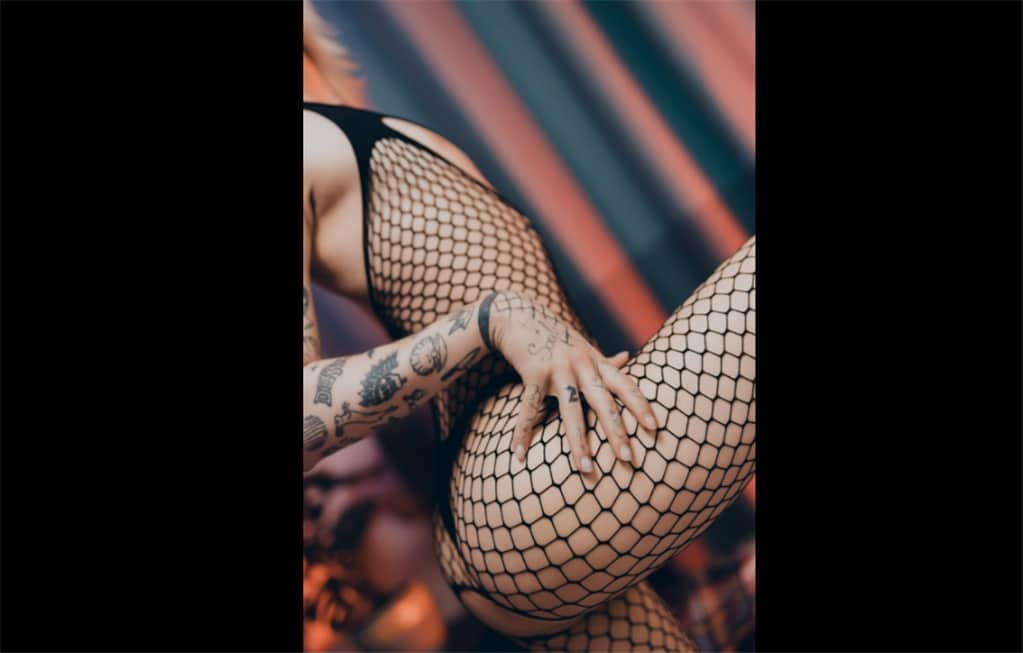 When she stood in front of me, she didn't look at me and I looked at her pubic area. Indeed, I had been right, instead of a wet cunt I had felt a stiff cock! So Zara was not a woman, but she dressed like one. She was a transvestite, a T-girl. I had heard the terms before, had seen some things on the internet, and had become curious. And now I was naked on my knees in front of a very beautiful T-girl! "Who says I want to stop Zara? "I said as I looked at her. I kissed the tip of her swollen glans gently. "Now that I know that, I JUST want to keep going with you!!! " I heard Zara let out a deep sigh. She grabbed my head, pulled me up gently and looked at me with her beautiful eyes. "Are you really serious, you're not going to snap at me? " She asked, trying once again to reassure me. "Yes, darling, I'm sure. You are very beautiful, for me, you are Zara, not a man, but a very sweet girl with something extra. I have never experienced this before, but I promise you that we will enjoy each other. So for me, you are not him, but her and …. "For a moment I thought I saw a tear in the corner of Zara's eye, and to prove my words I kissed her full on the mouth. Again, we kissed passionately for a few minutes, our hands exploring each other's bodies. Meanwhile, Zara's panties were also on the floor. I cupped her delicious buttocks with my hands and pulled her close to me. Our cocks were touching, lying side by side between our lower bellies.
She began to ride gently against me, giving me a feeling I had never experienced before. It felt wonderful, that hard cock rubbing gently against mine! Our kissing ended and I slowly lowered myself, kissing and licking her wherever I could. I carefully pushed the bra aside so that I could kiss her nipples as well. Zara moaned softly as I sucked one nipple between my lips and gently nibbled and licked it. Meanwhile, her hands slipped between us, she grabbed my pole and began to play gently with it. I pushed her back onto the bed and looked at her as she lay there. Blonde hair like a wreath around her head, lovely light blue eyes looking at me, that beautiful mouth that I wanted to feel around my cock later, that beautiful body with those small but oh so tasty nipples, her navel that my tongue had already wandered around just as nicely, her beautiful legs, still clad in boots and stockings, and the little belt that accentuated her manly clit very cocky. Wow, how beautiful and delicious she was! And I had to make love to her, to enjoy all this beauty… I bent down, spread her legs a little and kissed her just above her boots. While kissing, I crept up, reached the collar of her stocking and licked the bare skin. Zara enjoyed the attention and tried to direct me, but I had a plan of my own. As I kissed and licked, I approached her pride and joy, her clean-shaven pubic area. To tease her, I skipped that and started kissing and licking again, this time along her other leg. When I reached her crotch again, I skipped that part again and licked her stomach just below her belt. Now I got really close to her stiff clit and playfully licked over it with my tongue. It felt good and delicious, and I decided to go further and do something I had never done before. I opened my mouth and let her glans slide between my lips. I sucked a hard cock for the first time! It was a special feeling to have this hard knob in my mouth and I let my tongue run over it. It was so delicious! Slowly Zara continued to penetrate my mouth. I turned my head slightly to look at her and saw that she was also enjoying what I was doing to her. Soon I started moving my head up and down, fucking her with my mouth.
Full of devotion and pleasure, I sucked hard on her pole, occasionally letting my teeth gently scrape over it, only to have her come deep in my mouth again. Meanwhile, my hands alternated between playing with her balls and her nipples. After spoiling her like this for a few minutes, I let her pole slide out of my mouth and licked down along the shaft to her balls. I sucked on them, licked them and then took them into my mouth one by one. By the sound of it, not only was Zara enjoying it, but so was I! I had no idea that sucking was so good! While I was busy with her like this, I saw some pre-cum appearing at the tip of her glans. Curious and horny, I licked it off, tasted it and immediately closed my lips around the tip of her clit and sucked hard on it. That tasted delicious, I wanted more of that! Zara moaned. I quickly moistened my fingers and as I began to suck on her delicious lollipop again, I rubbed my wet fingers over her starlet. I felt the muscle contract and then relax. Pressing gently, I let a fingertip penetrate her man cunt and began to move it gently back and forth. Soon I could tell by Zara's reaction that she wanted more, and a second finger followed the first. At a leisurely pace I fucked her with my fingers, and at the same pace my mouth slid over her clit. I wanted her to come, wanted to know what her hot juice tasted like, and I increased the pace. Meanwhile, my fingers slid in and out of her fuck hole, and her pole disappeared in my mouth for a large part each time, as deep as I could get it. Her hands wiggled wildly through my hair and suddenly I felt her stiffen. Her sphincter also contracted strongly, her pole swelled in my mouth, and I felt a warm liquid splash against my palate in jets. I could not (and did not want to) swallow.
This too was a new sensation for me, and this too was blissful. Her horny seed tasted slightly salty but had a sweet aftertaste and I loved it! She had squirted heavily, and it drained a little from my mouth as I let her sagging clit slip between my lips. Zara pulled me up, licked my lips and gave me another delicious tongue kiss. When I lay down next to her a moment later, she rolled onto me, pulled her knees up and came to her feet. Rowlong, she was now on top of me, my cock caught in her butt crack. "Now it's my turn, baby," she said, and began sliding back and forth on my trapped cock. My foreskin slid over my glans each time, and my stiff cock became even harder if possible. Meanwhile, she played with my nipples with one hand, and gently kneaded and pulled my balls with the other. Zara knew how to drive me crazy! Meanwhile, her own cock was proudly erect again, the glans bared purple. I watched as my glans continued to slide between her balls, grabbing her pole. I didn't have to move my hand, her sliding back and forth pulled it out as she rode me. We enjoyed this stimulation for minutes until she slid to my feet, bent over and took my throbbing glans between her lips. Looking at me intently, I watched as she slid my cock further and further into her mouth. I felt my glans hit her uvula and Zara swallowed. After two swallows, she sank even lower over my pole until she had it completely in her mouth. I felt her throat hole tighten around my cock. That was sooo delicious, so horny! Zara pulled back a little so she could breathe and started sucking me in an amazing way. She pulled out all the techniques she knew, sucking, licking, biting, jerking me off, wrapping her hands around my cock like it was a screw, kneading my balls, making me tremble with pleasure. Never before had I been sucked so well and so deliciously! I could not keep it up for long, and soon I felt the seed making its way out.
Zara noticed it too and sucked my cock even harder when she could. With a deep moan, I filled her mouth with my warm seed, and Zara swallowed it all as best she could, only to let me enjoy my own horniness with a kiss. I wrapped my arms around her and we hugged and kissed each other as we both regained our breath. Zara came and lay down next to me and asked me, "Well, how did you like that? It was your first time like this, wasn't it? " I agreed and let her know that I enjoyed it immensely and was so eager to continue with her. "Do you want to fuck me like that, Erik? I'm in the mood for you! ", she said. "Gladly, darling, I'd like to fuck you, deliciously slide my pole into your warm fucking hole and squirt my seed deep inside you! " I replied. Her hands caressed my now flaccid cock, pulling back the foreskin and stroking the sensitive glans. Her finger teased the stump between the glans and the foreskin, causing my cock to jerk spontaneously. "Tease! " I said and we kissed. As my tongue entered her slick, wet mouth, we played with each other's cocks, which quickly became hard and stiff again. "How do you want me, baby? " She asked. I told her to lie on her back and pull her legs up as high as she could. "Then I can look at you as I slide my cock inside you, I can play with your clit and kiss you when we feel like it," I replied. Soon she was lying with her knees against her shoulders, her stiff male clit against her belly, her balls in the tightly stretched sack. Her fuck hole pulsed. I grabbed the tube of fuck salve from the nightstand and sprayed some on her man cunt. I lubricated my cock as well. I knelt in front of her, grabbed my cock, pointed it at her star and let my glans slide over it a few times. Zara's eyes almost begged me to take her anyway.
I grabbed her booted legs and placed her ankles on my shoulders, placed my glans against the sphincter and slowly pushed it in. I watched her face twitch a little for a moment, but when my glans had just passed the sphincter, her gaze relaxed again. I gave her some time to get used to me, letting my cock slide in and out of her a little at a time, but in such a way that the glans stayed inside her each time. I felt her sphincter tighten around my hard cock. "This is even more delicious than a wet pussy," I thought! The tightening and relaxing of her sphincter muscle caused her to pull my cock in, so to speak. I gave in to the feeling and slowly pushed my greased, shiny pole into her belly, looking deep into her eyes. Zara held her hands out to me and I grabbed them, pulling her closer and closer to me. By now I was half inside her. Her mouth was open and she was breathing heavily. "Are you okay? "I asked. She nodded and grabbed me around the waist, pulling me even further towards her. "Come, deeper, deeper…! " she moaned hornily. I pushed my pelvis forward and the last bit of my steel hard cock disappeared into her tight and warm fuck hole. I was in her up to my balls now, my cock held by a clamp, or so it felt. I leaned down to kiss her, and as my weight shifted, it seemed as if I was penetrating her even deeper. Zara's cock was wedged between my belly and hers; it was wonderful to feel her under me like that.
We kissed and caressed each other as I held my cock still, deep inside her man cunt. Slowly I began to move my pelvis, fucking her now at a slow pace with short strokes. Little by little I pulled my cock further back, being careful not to slip out of her. This was so nice, this pace felt so good that we kept it up for several minutes. I felt Zara start to thrust against me and I picked up the pace. Harder and harder I fucked her horny body, my balls slapping against her ass. I stood up and grabbed her man clit with one hand and began to jerk her off at the same pace I was ramming my pole into her hole. Zara's panting got louder and louder; she was enjoying it maybe even more than I was. I felt her pole begin to pulsate and she moaned as she shot her horns all over her belly. Three, four full jets landed on her stomach and chest. I slowed down to give her a break. "Fuck me like a bitch, Erik, I want to feel you inside me from behind," she encouraged. My cock slid out of her arsehole, she got on her hands and knees in front of me and I pushed my glans back inside her. Zara lowered her shoulders to the bed, allowing me to thrust even deeper into her. Again I bent down slightly and grabbed her cock again under her belly. Zara grabbed my balls with one hand, and as I rode her, she kneaded my balls. I got even hornier than I already was, my cock now sliding smoothly in and out of her horny fucking flesh, and I picked up the pace a little more. Zara now began to use her muscles to stimulate me even more. With each thrust in she squeezed my cock, with each pull out she let go for a moment. She was milking me like crazy while we were fucking, but I couldn't keep it up for long!
After fucking her for a while, I felt like I wanted to shoot my seed into this delicious body for a second time. One more hard, deep thrust and I came, squirting jet after jet deep into her belly. This became too much for Zara, too, and once again the horn spurted from her hard clit. Panting and sweating, I lowered myself forward onto her back, kissing her wherever I could. Zara lowered herself through her knees, and with my cock still deep inside her, we lay sprawled on top of each other. After a few minutes I felt my shrinking cock slip out of her hole and I lay down next to her. She snuggled up against me, giving me kisses and stroking my hair. "Zara, honey, I don't think I've ever fucked so well! I'm so glad I met you tonight! And blowing you was also unforgettably delicious," I said with a sigh. Zara said nothing, just smiled and gave me a delicious tongue kiss. I didn't see the hotel again…"