It had been a few weeks since my wonderful summer holiday, when I really experienced that life as a trans girl was really exciting. I had resumed working in the shop with Loretta, and things were going well with work during the day, and some stripping on cams com at night.
---
One morning, when I met at the shop, Loretta had already arrived. She was sitting at the table out back having coffee with a lady I hadn't seen before. She was a pretty, slightly plump lady in her late forties with medium length wavy dark hair and brown eyes. She was elegantly dressed in a classic gray spat suit and black nylon stockings. Loretta introduced us. The lady's name was Anett Anderson, I instinctively pulled out my short skirt and declined, "my name is Laila I said". Anett looked at me " Hi Laila you must be a pretty young lady. I smiled at her and thanked her for the compliment.
I poured myself a cup of coffee. Loretta began, "You wanted to talk to me Anett you sounded upset on the phone, what can I do for you?" Anett looked at me and then at Loretta, "well as I told you that bastard of a husband of mine Hank has been cheating on me, but I don't know if it's good that Laila hears, I mean she's so young and probably vulnerable…." Loretta said I'd heard that kind of thing before and if it got too much, I could just slip out to the shop and get ready to open.
Anett continued it was obvious she was upset. "Well my husband, Hank the bastard had forgotten to turn off his PC last week and in his mailbox was a request to rate the hotel "By the seaside" down by the east end of the harbor. I was curious since he hadn't said anything about staying at that hotel. It was last weekend, when he had told me that he had been on a sailing trip with some business associates. It turns out he's been cheating on me with some little bitch, you know the one who stands and pulls at the clearing in the woods, on the outskirts of town.
It's been going on for a few months, and when I confronted him about it, he confessed to everything. She's been a pretty expensive acquaintance for him, the chick probably cost him more than 200,000 grand. She has, of course, gone back to Brazil and is now, I suppose, the princess of the slums, laughing her head off at the old goat who naively thought she was going to run off with him.
Anett continued, "And I got that bastard into my father's and my brothers' auditing firm, where he is now the boss, and apparently a rather unpopular one at that for more than thirty employees. You know sweet Loretta, my daughter Sascha threw a going away party for some school friends before she left for college this summer. One of the boys from her former class was clearly gay, but he's a nice and sweet guy.
Hank commented on his effeminate appearance in condescending terms, though only after they had left, but still… Being gay is apparently sooo horrible, but cheating on your wife and daughter's mother is apparently ok…… He's a pig sweet Loretta, and now he goes and whines and says if I forgive him he'll do anything to make it up to me, but I want revenge on him, and then I never want to see him again, I don't know how I……"
Loretta looked thoughtful, then after a little pause she said "You'll get your revenge I know just how, with forced feminization, but it'll take a little liquidity, and giving me free rein sweet Anett." Mrs Anderson replied "I'll transfer 100,000 right away sweet Loretta, and if you need more just let me know". Loretta widened her eyes, "100,000?? That much won't be necessary, I'll just take him to a place I know, there will be someone I know who will play with him a bit. It's all being filmed, of course…. Then you'll have him forever sweet Anett" said Loretta with a familiar sly smile.
Plan for forced feminization
Anett said Loretta could keep the rest of the money, she didn't care, as long as she got her cheating husband, she thanked her and left the shop. When she had gone Loretta said that if I wanted in we would have to have a planning meeting at Devil's cave the following day, this time we split the fee according to cost 50/50 as I would be doing most of the work. It sounded exciting and I was definitely in.
A few days after the meeting with Anett, we closed up shop a little earlier than usual and headed out to Devil's Cave. Here I was to be photographed in some sexy lingerie, and in some pictures I was to be completely naked. We also took some outdoor photos in the square behind the Building of little naked me, it was quite exciting. After the shoot I got dressed again and now Miss Devilla also appeared in Devil's cave, she was also part of Loretta's diabolical plan.
They greeted each other hugging. Miss Devilla spotted me and exclaimed excitedly "Wow it's Laila, you have become such a beautiful girl and with the most beautiful and shapely breasts, you look amazing darling she said, I declined and thanked her for the words of praise. Miss Devilla said she was proud to have been part of producing such a lovely girl.
We sat down at the table in private where Loretta revealed her plan to us, it was to prove quite intense…. Especially for the deceitful Mr Hank Anderson……. The next few days were spent planning, and thinking about how I/we would "perform" in our upcoming session with Mr Anderson, who by arrangement with his wife Anett had agreed to meet Loretta, for a session unknown to him. He seemed to think he was going to some kind of couples therapy…. He just had to know.
The day of the "meeting" with Mr Anderson arrived and Miss Devilla and Loretta stood ready in the square in front of Devil's cave, ready to receive him. They were dressed elegantly but discreetly, they actually looked like a couple of fine office ladies, he shouldn't have suspected. I myself was hidden away in the privacy of my own home, watching the whole thing on my PC via the surveillance cameras, which also recorded the whole scene for later use.
I just had to wait to step in. I had put on some of my schoolgirl outfit again. It consisted of a short reddish pleated skirt, short white satin shirt, black nylon self-fitting stockings and pumps with a small heel. I had my hair up in a cute French braid. Today I was going to be the "Lolita from Hell". I didn't want Mr Anderson to suspect I wasn't born a girl… He'd find out in time…….
Then Mr Anderson arrived in his car
Then Mr Anderson arrived in his car, which he parked in the square in front of the building. He got out and was greeted by Miss Devilla and Loretta, who shook his hand. He was dressed in a classic black suit, white shirt and tie. Furthermore, he was in his early fifties, slightly taller than average, not very stocky and with a marked face, blue eyes, and almost completely bald…. An altogether neat-looking gentleman.
Loretta and Miss Devilla showed him up the stairs, to Devil's cave. When they were inside the big room he asked "Tell me is this a brothel?". Loretta replied, "To call this place a brothel would be like calling a space shuttle an airplane. There are exciting things going on here, but don't worry, we always stay within the law". "Well, what am I doing here?" asked Mr Anderson. Loretta interrupted him "You agreed to do as Anett wished, am I right?" "Yes that's right he said "but this doesn't really look like anything I expected, I am well aware that I have made a big mistake and that I have been very unkind to my wife, and I am very sorry about that if that's what you want to know"
Loretta answered him with a smile "Dear Mr Anderson, we have nothing to do with that part of the story. We just have our instructions, they are that if you want any chance of Anett forgiving you then do exactly as we say" I saw his dumbfounded look on the security camera and hoped he wouldn't back down. The money was simply too good and the job too exciting to pass up. "Well," said Mr Anderson, "as things stand at the moment, I don't seem to have much choice, I'll do as you like."…… (Yessss).
Loretta smiled at him, and immediately got the Mistress voice on. "Alright Hank then you start by going to the changing room, which is right behind you. You take off all your clothes and I mean all your clothes, you lock them in one of the lockers and you take a good long shower, then you come back out here naked and freshly washed, is that understood? ". Yes yes I will" he replied with a hint of protest in his voice. Here Miss Devilla broke in "I sense we have a challenge, with disrespect for the authorities here. When you receive a message, the response is to be Javel, Miss Lucifer or Javel Miss Devilla is that understood?" Mr Anderson's eyes widened "Oh yes I mean yes Miss uh" "I am Miss Devilla and the beauty there is Miss Lucifer" she replied.
Mr Anderson went out into the dressing room, where the door was of course locked firmly behind him. He had now taken the first steps, and no longer had much chance of backing out. Loretta and Miss Devilla came out into the private room, where they promptly shed the businesswomen's outfit, and donned corsages and thigh-length boots like the Dominatrices they are. They smiled at me, "Everything is going according to plan, are you ready to go on sweet Laila?" Loretta asked. I could confirm that I was completely ready and that I was looking forward to it being my turn, it was very exciting.
Now he sat bound behind, legs wide apart
They went out into the large room again, where Mr Anderson was now knocking on the door from the changing room, they opened for him. The stark naked man came out into the room, covering his cock with his hands. Loretta ordered him to sit down on a solid wooden chair, where they quickly overpowered and tied up the deceitful man. They tied him up the same way I was tied up here in the cave: Hands tied behind the back of the chair, ropes around the upper body above and below the chest, thighs tied spread out to the sides, and feet tied up under the chair seat. Now he sat bound behind, legs wide apart, and could only look helplessly at the two beautiful ladies who were amused by his helpless condition.
"For heaven's sake," he said… Again with a slightly affected note of protest in his voice. "Aren't you going to be finished soon I mean how long am I going to be humiliated? Yes I've made a mistake, but so have so many others" he tried. Loretta and Miss Devilla laughed loudly at the helplessly bound man. "Well, my dear Hank," said Loretta, continuing, "we have explained to you that we have nothing to do with that part of it. We just have our instructions, and we follow them. You have agreed to do as your wife has asked of us, that is in no way negotiable. I mean: When you order a product or ask one of your employees to do a job, you want it done, is that correct?" Yes I suppose it is" he sighed from his bound helpless state. The ladies laughed again just to humiliate him some more. Loretta took out a pair of clothespins and placed them on his nipples, "These will keep you company we'll slip in next door, but don't worry there will be a pretty young girl to take over soon"
Mr Anderson protested again "Well you can't just leave me here, it's outrageous…." Miss Devilla looked at him with an indulgent look and said "Hank you are basted and tied. We, on the other hand, can do as we please. Just be patient and the young lady will come, it will be a wonderful experience for poor you" The ladies laughed at the bound man as they slowly slipped out into private.
I was now getting ready to take over from the bound Mr. Anderson but Loretta asked me to wait about 10 minutes to increase the excitement for our helpless sex slave. We went over my performance again and I was now ready……
Wearing my Lolita outfit I now slipped out into the large room where Mr Anderson sat firmly tied to the chair. I had my hands behind my back, my cock was taped up, so he couldn't see a little bulge under my skirt in other words…. He had no idea what was in store for him. I slowly cat walked over to him. "Hello Mr Hank I'm "Lolita from Hell" but for convenience, can you just call me Lolita is that a deal?" I said with a fond voice, and an innocent smile. "Hello Lolita you look uh, uh amazing, you're lovely but sweetie how old are you?" he stammered.
I was now right at the bound man I gently took the clamps off his nipples. "I look like a little school girl but don't worry I'm perfectly legal. As the ladies may have told you we don't do illegal things here in Devil's cave." "Good to know" he said and continued. How long do I have to…. I mean you can just let me go now you get 5000 if you let me go, we won't tell anyone" I smiled indulgently at him and said in a silky smooth voice "Well Sir. Hank we haven't even started yet, and by the way I have my instructions, they are not negotiable either, so forget about getting free before we are done, it's not going to happen"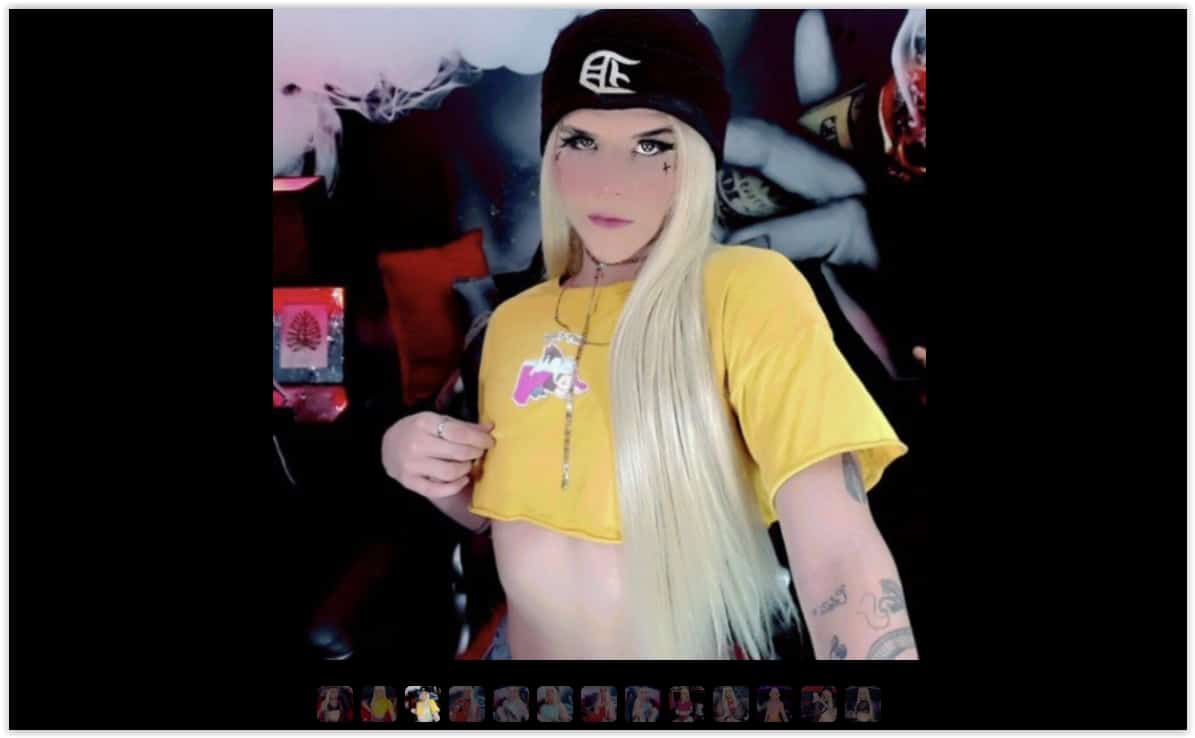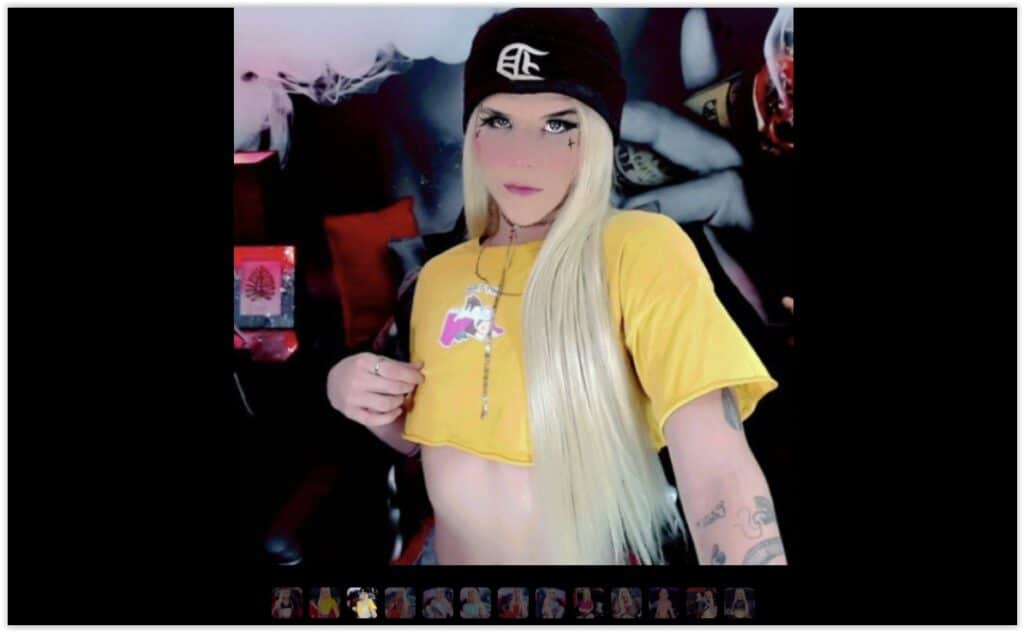 His eyes widened and he exclaimed "Oh my god you heard everything I was talking to the ladies about.??" "I looked at him and said "Don't even worry about it. Right now we have other things to do, it will be an experience for you"….. I continued "Oh how hot it gets here, I'll just make it a little more comfortable for us" Slowly I tied the bow that held my short satin shirt closed up, revealing my firm and swelling boobs. I carefully laid the shirt on a couch by the wall and turned back to him as I played with my breasts. "Do you like my breasts?" I asked "Yes he stammered…. You… you're wonderful what will you do to me?" he asked "We're just going to play for a bit, isn't that great?" I said "Yes" he replied "But why I mean this seems like a reward and I haven't been completely fair"
I replied: "I have nothing to do with that either. I'm still just following my instructions" I looked at his cock, which had stiffened at the sight of little me standing there with bare tits and in skirt black nylon stockings and nice black shoes. I caressed it "Well Mr Hank you like me" I said tilting my head. "Yes" he said, "you are a sweet and beautiful girl, but I still don't understand why…"
"Scchyyyy" I hissed at him "Now watch, you like my tits, let's see what happens when your cock feels them" I got on my knees in front of him, and started to massage his stiff cock between my breasts. "Oh yeah" he moaned with pleasure. I pulled my tits to me and said "It's nice and hard can I try sucking it?" "Oh" he said that would be great my sweet girl" I took his cock in my mouth and sucked on it gently for a few seconds before pulling it out of my mouth again. "It's big and stiff and nice all right, but you know what Mr Hank?" "No what?" he asked. "I love stiff cocks but I don't like hair on my chest or in my mouth for that matter, but we'll get that sorted soon"
He looked at me worriedly, "You don't want to…" "Yes" I replied. "I'll shave your bells it'll be lovely, you just enjoy it. You'll be all smooth it's a great feeling, believe me I know what I'm talking about" I took the trimmer, and the rest of the shaving kit out of a bag that I had placed on by the sink in the room. I held the trimmer in my hand and smiled at him. He looked at me worriedly, "You can just trim me down there, there's no need for me to get all smooth, I mean…." I looked at him "Well yes I could of course" He smiled hopefully at me, right until I laughed at him, and said that I certainly had no plans to, and that he became completely smooth he would just enjoy.
I put the trimmer down to his bush
I put the trimmer down to his bush around the bell work, and started trimming, before shaving him completely smooth with shaving cream and razor. He looked resigned. I looked at him and said with a smile that it couldn't be that bad.
Soon I had removed the last remnants of shaving cream on his bell work, which was now completely smooth and freshly shaved and his cock was bristling with health. "Wellee" I said smiling and teasing as I fondled it, isn't it great to be all smooth?" I asked "Oh yeah" he said "But only girls and ladies are smooth down there" he continued. I laughed at him and said "what nonsense. It feels great to be slippery, even for you, I can see that much, and there's nothing wrong with it. Besides, a freshly shaved man dick is so hot" I took off my shoes and sat down on a chair, in front of him. "Do you like my stockings?" I asked. "Yes, cute girls in nice nylon stockings are always beautiful" he said. I started playing with his stiff cock with my nylon stocking feet, it was great to have full control over a horny bound man. I quickly stopped again (tease and deny). For heaven's sake he shouldn't cum….. yet.
I got up from the chair, it was time for the next step. I fetched a water can "You need something to drink now" I said and continued "don't worry it's just plain post water but I don't want you to dehydrate" That was fine with him, I put the can to his mouth, he drank quite a bit it was perfect.
I took a ball gag with holes in it
I took a ball gag with holes in it, "time to put something in your mouth then" I said. He protested "I simply won't, that must be enough now I won't" I retrieved a taser from the dresser over by the wall. I turned it on, so he could see it was working. "Dear Mr Hank, we can do this the gentle way, or we can do it the hard way. I can inform you that if I light this funny little thing on your balls, it will hurt like crazy." I put it on his balls, and looked at him with that tight stare
"Ok then gag me damn" he said "Good boy" I said in a gentle tone "can we gag all the way up" He opened his mouth and soon I had the gag clamped in his mouth. As I closed the gag behind him I ran my boobs up his back. I walked over and stood in front of him a few feet away, getting ready to give him a surprise….. Of the really big ones
"Oh this place is getting hotter don't you think?" I said "jjjggffpp" he tried to thrust a yes behind the gag as he nodded. I turned my back to him and slowly but surely took my skirt off, I removed the tape that had been holding my cock.
Now it was just up above….. I turned to face him as I covered my tease with both hands. "Welleee do you like my tight little girl's bottom?" I asked He nodded again "Then you might like to see my tight little pussy" I said, he nodded again. I was now standing about two feet in front of him, I didn't want to get too close when I revealed my secret to him…… Then it happened….. "A pussy I can't show you, but I have this" I said and removed my hands so he had a clear view of my smooth pussy….
His eyes got huge, he struggled and squirmed in the ropes "mmmmmppfffggggmmm" he wailed behind the gag when he discovered it was a trans girl playing with him, it certainly didn't suit him. I played with my cock as I tilted my head, and said in a gentle tone "Sweet Mr Hank here in Devil's cave, things are not always what they seem" I continued "If it is any consolation to you, it was not my choice at all to be a girl, it was my Stepmum who discovered I was sneaking to borrow some of her clothes, and then she had a go at poor little me. She and some other ladies turned me with some super hormones and many other remedies, into what I am now, and that can't be changed. Isn't it just too bad for little me that I'm now forever trapped in this girl's body?"
His eyes widened, his cock had gone limp with the shock that this little girl had a cock. I smiled at him "Don't worry when we're done with you here you'll think I'm absolutely amazing, we have our ways now just watch"
That was the signal and now Loretta and Miss Devilla entered the room again. Mr Anderson tried to say something behind the gag, but of course in vain. "Well, Lolita, how's our friend?" Miss Devilla asked. I tilted my head and said in a sad voice "I think he liked me at first, but I don't think he does anymore, isn't that just cheating?"
Miss Devilla said "Don't worry darling, when we're done with him here, he'll be crazy about you" She pulled the headphones and VR glasses out of a box that was in the room and looked at Mr. Anderson. "Now you just listen, Hank. Besides being a Domina, I'm also a psychotherapist, and I've made a video for you to enjoy. When you finish it, you'll find out that girls with dicks like Lolita here, are the most wonderful creatures there are… Won't that be just wonderful" she said with a laugh. Mr Anderson struggled and wriggled in the ropes "mmmpppffllgg" he tried to shout from behind the gag, but again to no avail I had clamped it firmly on him
Soon he was completely cut off from the outside world
The ladies wanted to put the headphones and VR glasses on Mr Anderson, but he shook his head so they couldn't get them on him. Loretta took the taser and put it on his balls, she looked at him with a cool gaze. Mr Anderson looked at her prayerfully, but he knew he had to sit still if he didn't want the buns toasted. He let out a deep sigh and kept his head still so they could quietly fit VR glasses and headphones on the helplessly naked, bound Mr Anderson. Soon he was completely cut off from the outside world Miss Devilla again put a pair of clamps on his nipples and we went into private where I put on a short black dress as it would be some time before I had to play with him again. I sat down at my laptop and started the hypnosis film, which Mr Anderson was now forced to follow intently on VR and headphones.
Then it started, we could follow the film on my PC, and his reaction on the site's computer, which controlled the surveillance cameras. The film began in the same style as the film I had been feminized into a few months ago. It started by zooming in on Miss Devilla's beautiful face and focused on her eyes. "Relax Hank, take a deep breath and relax…. Shut everything else out so you don't feel the squeeze on your breasts, relax, breathe deeply…." We could see on the security camera that he was wriggling in the ropes that held his naked body basted and bound, but we knew he would soon realize that all resistance was completely futile. "Relax Hank breathe deeply shut out everything else and just listen, listen to my voice…. Breathe deeply and listen I count down from twenty and each time I count you breathe all the way down and relax more and more. You shut yourself in completely, you focus only my voice and my eyes, nothing else…. 20 19 18 17………." We could now see that he was calmer.
When the countdown ended after some time, the hypnotic film "Girls are beautiful nylons, dresses, make up, beautiful breasts….. Oh yes beautiful girls breasts, the most beautiful girls are trannies real girls are cute trannies. Lolita is a sweet girl she is so lovely when she wears nice black nylon stockings. You get horny at the sight of lovely Lolita with nice stockings on, you liked her right from the start she is lovely. Tranny girls are wonderful you get happy when you think of cute girls…… Real girls real girls have a cute little secret you love this secret….. You have a dick yourself and the best thing about a girl is that she has a dick…… She knows what to do with your dick…. it feels great every time a cute little girl wants to play with you but it has to be a tranny you can't live without thinking trannies are cute and wonderful…."
Miss Devilla's voice was calm, relaxed and captivating, the video continued in the same way for two hours. In between, the pictures Loretta had taken of me for the purpose were shown. In all immodesty, I looked pretty good in the pictures. There were also pictures of other trannies from the net

Mr Anderson had long since calmed down completely and had apparently fallen into a deep trance "Oh yes sweet girls, lovely girls in stocking dresses and with their lovely dicks which are so wonderful……… Girls with dicks…. Must have dicks……… Can only love sweet trannies……. Tranny girls wonderful lovely…………. "After a while, Miss Devilla crept in and unobtrusively removed the clamps from his breasts, as the film now had his full attention.
About an hour and a half into the film, I could see that Mr Anderson was getting ironed again. "Look" I said "he's getting horny again" Miss Devilla and Loretta cheered "Yesss it worked. You are amazing Lydia" said Loretta to Miss Devilla. (Then I also got Miss Devilla's real name).
His cock got bigger, and soon it was completely stiff at the sight of the pictures of little me and of the other trannies, and especially at Miss Devilla's hypnotic skills. He tried in vain to gather his legs to reduce the wildly horny state he was now helplessly in. Soon he was quivering with excitement at the wonderful sensation in his cock. Poor Mr Anderson was soon ready for our next move. The film continued a little longer in the same hypnotic way, and soon he could do nothing but capitulate to his perhaps less than voluntary, newly acquired craving for trannies. The film ended with Miss Devilla thanking him for his attention, (had he had any choice?). And that a reward awaited him when he returned to his new reality.
Loretta and Miss Devilla stayed inside the private room
Loretta and Miss Devilla stayed inside the private room, while I, wearing my cute little black dress and self-fitting stockings, went back into the big room. I carefully removed first the headphones, then the VR glasses, and finally the gag. I smiled at him, "welcome back" I said in a silky smooth voice. He stammered, "T-thank y-that was oh I…" he was obviously a little confused. I put a bottle of water in front of his mouth, he drank quite a bit. "How are you" I asked with a smile "well I oh you are…" slowly I let the dress slide off my body and down to the floor, so I was now again completely naked apart from my black self seamed stockings "You are wonderful he said as he looked at my naked sweaty body. "So would you like to play with me now" I asked "Oh yes please" he moaned "That's a whole new sound Mr Hank, but it sounds wonderful" I said playing with my pussy which had now also become stiff which excited him even more…
(I'm sure you know that when you've just gone "legal" it doesn't take much more than the thought of a lady's bike or a pair of girl's knickers to get a hard-on. I was trapped in my wonderful young girl body with the loveliest boobs, the loveliest long wavy hair and wearing the loveliest silky nylon stockings. So if the thought of girls, back when I was a boy, could make me horny, then that feeling was nothing compared to how much being a girl now turns me on, and especially when a mature guy is sitting naked and tied up and was wildly horny because of little me).
I fetched a large black bath towel from the changing room which I spread out on the floor in front of the solidly bound gentleman, then got down on my knees in front of him and sucked on his stiff cock "Ohhhhh yeaaa" he moaned with arousal and I was aware that he was about to cum wildly. I stood up and with my nylon stocking legs spread, I straddled him. Slowly I guided his stiff cock up into my tight pussy, "Oh my god you are wonderful, oh my…" he moaned. I placed my hands on his shoulders and rubbed my boobs up his chest, my stiff titty rubbing against his belly cheek as I sat there and teased him……….. "Yeaaaa Ohhhhhh" he moaned as he ejaculated, I felt his cum now squirting up into me.
It was great to know that he was turning me on, and I felt myself coming too. A few seconds after he had finished coming inside me and his cock in limp state slipped out of me, it was my turn to cum "Uhhhh ahhh" I whimpered in my light voice as my tease cummed up the belly of the bound Hank Anderson…… I looked him in the eye as I smiled at him, stood up and now sat on the towel on the floor, my tease had now settled too. He smiled contentedly and exhausted, and I was aware that the mission was very close to being accomplished.
We both exhaled after the exertions, I sat on the towel with spread nylon stocking legs in front of him. I tilted my head and asked with a smile, " How are you?" He said in his exhausted state "Oh you are the most wonderful thing, I am exhausted sweetie, may I ask when I can expect to be free?" I got up to take a shower inside the private room and said. "Miss Lucifer and Miss Devilla will be here to release you in a moment, then you can take a bath too and then more instructions will be waiting.
I picked up my dress from the floor and waltzed into the private, where Loretta and Miss Devilla had been watching the whole thing on the security cameras. "Laila you are amazing" said Miss Devilla, I thanked and declined. I took off my stockings and took a shower. Meanwhile, the ladies had freed the exhausted Mr Anderson and ordered him into the shower. After the bath they had fitted him with a steel collar which was connected to a long chain, so his options for escape were still rather limited as he had still been ordered to be completely undressed. But his desire to run away had also diminished quite considerably after the hypnosis film.
It was evening and lasagna and red wine had been ordered, obviously from the restaurant where Gilbert worked, so we got good quality at a superb price. After the bath I had put on a new and discreet make up and had then slipped into black nylon stockings with girdles and a short black transparent night dress, Mr Anderson's interest had to be maintained so I had made myself "sexy as Hell" and catwalked out into the large room where the others were sitting at the dining table. The ladies smiled when they saw me, Mr Anderson's eyes wide. "Oh my god" he said, "Young lady, you just look more and more lovely every time you come out that door" I thanked and declined.
Over dinner not much was said as we were all getting quite tired after the day's exertions. Mr Anderson sat and watched me and praised my appearance, my challenging attire and my lovely appearance, it felt wonderful. When we had finished eating, Miss Devilla slipped away home as her part was played out for this time. Mr Anderson was ordered by Loretta to go to the washroom "just in case" When he returned to the large room she pulled him by the chain connecting his steel collar, to the double bed with the latex langet, where the naked gentleman was chained with spread arms and legs to the bedposts. He was too tired to protest, so pacifying him was no matter.
Time for a bedtime story then
"Time for a bedtime story then" Loretta said, and we again put headphones and VR glasses on him, we let him off the gag this time. We were now ready to give him the coup de grâce…. A new hypnotic movie started, and soon he would be forever turning on trannies. "Sleep tight, sleep tight and dream the sweetest dreams about cute girls…. Trannies with lovely boobs and sweet secrets down there. Trannies nightdress nylons lovely girls… Sweet gentle trannies………………………………. Loretta and I had another glass of wine before we left the pacified Hank Anderson in dreamland and went to sleep in the bedroom in private.
The next day started with me sneaking out stark naked into the great room where I carefully took the headphones and VR glasses off the chained Hank Anderson. "Good morning Mr Hank did we sleep well" I whispered. He woke up slowly "Uh oh yes he said that it was wonderful I had the most wonderful fantasies and dreams" he said. "Yes I said the fantasies and dreams are part of the therapy. Now I will make sure you have a good start to the day" I said smiling at him.
I placed my naked girl body between his spread legs and I started to play with his cock which soon became rock hard "Ohhhhh yesaaa you are wonderful my girl" he moaned. I leaned over him and took his stiff cock in my mouth, sucking the best I had learned. He moaned with pleasure and writhed in the chains, he was wildly aroused by my tingling suck. "AAAAAHHH" he moaned wildly as he cum in my mouth, I swallowed his cum making him even more wild for little me. When he had finished cuming I got up and went to the sink and rinsed my mouth.
Loretta had put on her businesswomen outfit and now also came into the large room to keep Mr Anderson company in my absence. I went back into the private room and checked the USB socket where the recordings of our escapades with Mr Anderson were put on. It looked fine, I put the plug in my purse and slipped into a quick shower, then put on a light makeup and then on with the clothes. I put on a short black polka dot skirt, black self-fitting stockings and a tight red lace top and black ballerina shoes. Then I was ready to go.
I came out into the big room and went to the bed where Hank Anderson was still lying chained, "Well Mr Anderson I'm off, I hope you enjoyed my company" I said. "Yes but can't I get free to say a proper goodbye to you beautiful girl" he asked. "It's best that you stay here until Laila has gone. She has some business to attend to" said Loretta. "See you sweet Laila drive carefully" she continued. I quickly slipped out of Devil's Cave, but I just heard Hank Anderson say, "oh my god no… you recorded the whole thing and now you're giving Anett the footage??" Loretta said "that's right, now you'll have to see what she's going to do to you, but we won't interfere" ….
I closed the door to the Devil's cave behind me and rushed into my toy car and looked out for Anett Anderson. Loretta had warned her that she soon had the ultimate squeeze on her cheating husband. Soon I was out at Anderson's house. It was a large mansion-like mansion with a park-like garden, in one of the city's well-heeled neighborhoods. I parked my car in front of the house and went up and rang the bell. Anett Anderson opened the door. She was wearing a light red/white knee-length floral dress paired with some jewelry and black nylon stockings. She was, as I said, a bit plump but actually quite a pretty lady. "Come in sweet Laila" she said, I thanked her and stepped inside the big house.
I was shown into the living room, where we sat down on the sofa. Anett started. "Loretta has told me a little about what you wanted to do to my husband. I thought it sounded fantastic, did you succeed?" she asked. I replied "Yes it went to plan, I don't know if she also told you that I?? …. You know"…. "Yes" she replied, "Loretta told me that you weren't born a girl and that my cheating soon to be ex-husband now turns to cute girls with a little something extra down there. I was thrilled when Loretta presented the plan" I smiled at her and handed her the USB stick where the entire session with Mr Anderson was perpetuated.
Anett told me that she had bought him a small apartment on the other side of town and that all his things had been hastily moved there, and that he had been given a severance package effective immediately with a year's salary from her father and brother's accounting firm. And that he was to enrol on a course, after which he was to accept a position as a parking attendant at a large shopping center on the outskirts of town. Otherwise, she would release the footage from Devil's Cave.
"Parking attendant, that's the worst humiliation imaginable," I laughed. Anett looked at me, "You have such a sweet smile darling, you are a very beautiful girl" she said. I thanked her many times and told her to tell the whore boy about her plans to publish the footage in a hurry, as after a while he probably wouldn't feel any shame at all about turning on transsexual girls. We hugged goodbye. I said I hoped to see her again soon down at the shop, either as a customer or just for a chat in the back room……
It had been a few weeks since we'd had Mr Anderson under "loving" care in Devil's Cave and Anett had been down to the shop where she'd been shopping, and for a chat about how everything had gone perfectly and her ex-husband was now wading around in all sorts of weather handing out P fines to the "presumptuous sinners" at a shopping centre.
Suddenly one day just at closing time when Loretta had gone, a gentleman came into the shop with a bouquet of flowers…. Yes you guessed it… Mr Hank Anderson himself. I went wide eyed "Hello beautiful Laila" he said and continued "You may be surprised to see me here but honestly you are the most beautiful thing I have ever seen. I've brought you some flowers" I thanked him and accepted the flowers.
"I thought you would beat me up if you ever found me again, after our little seance" I said "Not at all" he said "I am the one who has been a fool and you opened my eyes to a wonderful world, I know you probably just think I am an old fool, but I think you are a fantastic girl, I am now surfing the net for trans girls, and there are many beautiful ones but Laila you are in a class of your own I think, and if there is any chance I would like to see you again"
I thanked him for the kind words and said that it was probably not possible to start a relationship with him. But if he wanted to be bound again, we could easily arrange sessions in Devil's cave for a fee.
He was very happy to do so, he got my email address and the following week he showed up again, in Devil's Cave.
I received him wearing a black thigh-length transparent nightdress, and black self-fitting stockings.
Hank's eyes widened when he saw little naughty me. He had just come from work and was still wearing his P guard uniform. He explained that he was relieved to no longer be in charge of an entire department in the accounting firm, and that he actually thought it was pretty cool to hand out P tickets, to the shopping upper class gimps, who parked over the lines or had not set the P dial correctly.
I ordered him into the shower before I went to tie him to a chair in the big room. When naked Hank was once again naked and back-tied, I shed my nightgown and began to play with the helpless gentleman, who would now forever be turned on by trannies like little me. It was a wonderful feeling to know that he could do nothing as I took his stiff cock into my mouth and began to suck.
I thought it was exciting to have been part of his transformation, from a homophobic snob to a compliant horny guy. Miss Devilla had told me that in her hypnosis videos she used some word positions, and hidden tics that made the "victim" stay forever in the desired status… Me as a girl, with no desire to ever wear anything even resembling boy clothes again. And now Mr Anderson, who could only ever be turned on by trannies.
I now understood why Stepmammi and her friends transformed me into a cute little trans girl, the answer was simple…. Because they could. I slowly slipped out of my own thoughts, and sat cross-legged on Hank. I let my boobs slide up his bound body. His big stiff cock was now slowly but surely engulfed by my tight little pussy butt Mr Anderson was forever was trapped in a whole new world, and he moaned with pleasure at soon having to cum…… up little me again….