She stood at the roadside when I drove through the city in the evening. She was a Thai ladyboy who was obviously looking for a customer. Scarlet smiled at me as I approached her. "Do you want to fuck?" she asked as I pulled up next to her and rolled down the window. I was aroused by her red, full lips, her dark glistening almond eyes. She was a little smaller than me, had a perfectly formed body that stood out under her tight clothes, small, firm titties, a wonderfully tight ass. "Get on," I told her simply. She immediately did. "My name is Scarlet, (photos in story)" she told me her name as I let her get on. I breathed her sweet, sensual perfume as I got into the car next to her.
---
Ladyboy Scarlet gave me her address and we drove off
She gave me her address and we drove off. She lived not far, a bit on the outskirts of town. Not only that, but she showed me where to park. Her apartment was nicely arranged, cool and pleasant. I took a seat on a white couch and waited until she came back with a few drinks. Scarlet came closer to me. Close beside me, she took a sip, I saw her sensual lips touch the rim of the glass, then she put the glass on the tray. "I like you," she whispered, her lips coming close. "And you like me, too. Turn me on." I grabbed her chin and began to kiss her, she let me lick at her wet and long tongue, thrusting it greedily between my teeth.
Under the fabric I felt her firm young tits, my cock twitched, and our tongues danced together. "You're all hot to fuck me?" she whispered questioningly as she slid her hand between my legs. "Oh, and how you want me to," was all she said as she felt my hard bulge. I continued kissing her, massaging her titties and letting her slowly unzip my pants. "That always feels good," she smiled and took my semi-stiff cock out of my pants. Nice cock." She began stroking it for me, jerking it off, her dainty hands rubbing up and down, making mine harder and harder until she finally slid down.
She massaged my balls and began to lick my glans, then put her full lips all over my prick and blew it up at me. "They taste best like this," Scarlet said. "Horny and stiff and dying to cum all over horny Scarlet." She took off her sweater, revealing a young girl's titties, firm and pointy, and stuffed them in my mouth as she continued stroking my cock. "Yeah, just look at those nipples getting nice and hard," she whispered, "Lick them! Suck on my nipples, kiss them for me, pull them for me!" I did, "Now I want to lick your plum wet," I wanted. Scarlet smiled horny. "I don't have a plum, sweetie," she grinned, taking my hand and putting it in her crotch. I felt her hard bulge between her legs, so that was it, the babe had a dick. "Scared?" she asked, but I shook my head. "A surprise," was all I said and pushed her wide skirt up.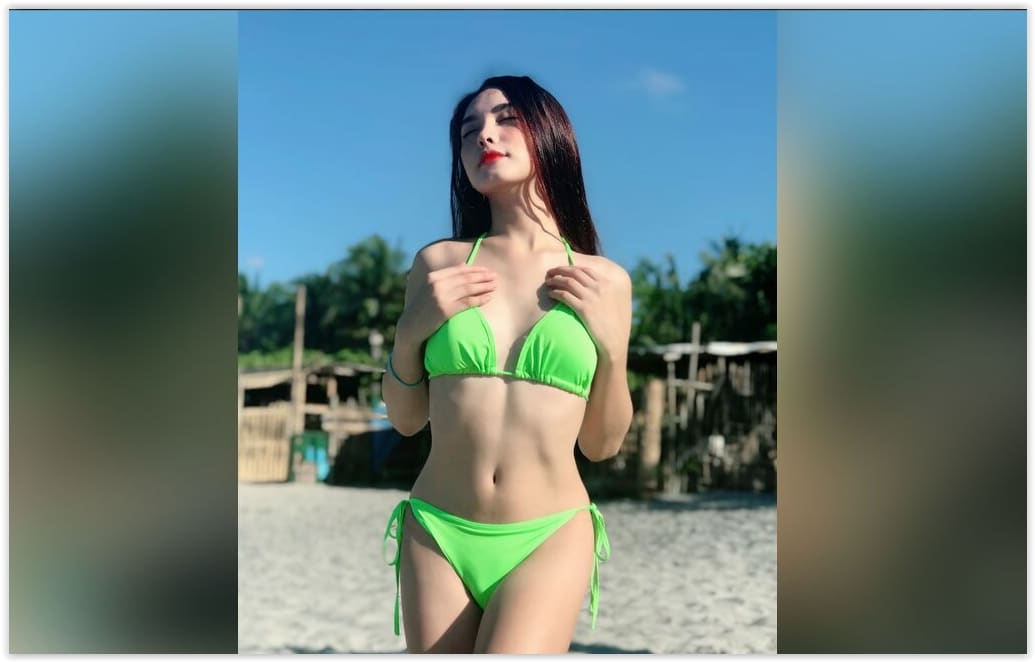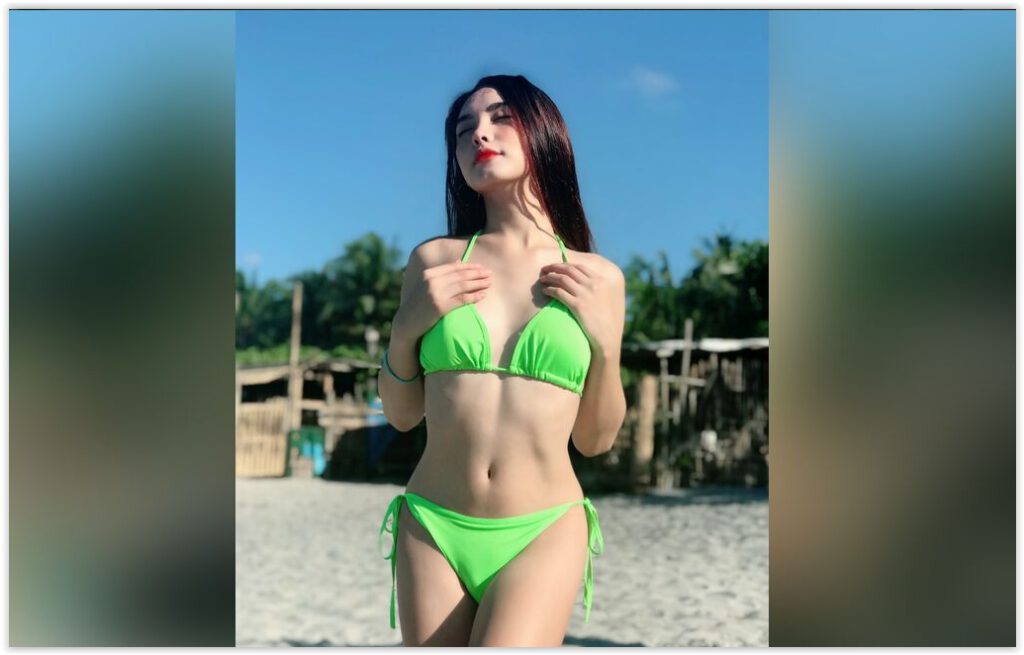 Her panties bulged out, and I pulled them down for her as well, stepping on her semi-stiff prick as it stretched out towards me. She had a beautiful, slim and stiff pint, which I now began to stroke. From her cock head already come droplets, Scarlet gave himself few jerk strokes, pulled the foreskin back. I just grinned and bent forward, first licked off her droplets and then blew her cock. Her cock tasted salty and good, getting harder and harder between my lips. "You do that so well, it's not the first cock you've had between your lips, is it?" she asked. I shook my head and continued licking her dripping glans.
She also massaged my balls, jerked my dick with firm strokes
Her willy began to twitch wildly, Scarlet's moans grew loud. "Oh yeah, oh wait, take off all your clothes, I want to lick your willy now too!" She grinned at me and lay upside down over me when we were both completely naked. We licked each other's peckers, I massaged her tight sack and also let my finger wander between her small buxom ass cheeks. When I found her tight asshole, I pushed immediately my finger as a precursor of my thick cock. At that moment, her cock twitched, and she thrust deep into my mouth with it. "Oh yes, go to my ass." She also massaged my balls, jerked my dick with firm strokes and drank the slimy droplets. Scarlet moaned as I pushed my finger deeper and deeper into her asshole, because where else should I fuck her but in her hot ass? "You need Vaseline for fucking," she said, "I'm very tight."
Scarlet got up and after a short while came back with a tube of lube, handed it to me. She turned around, bent over, spread her ass cheeks, waited for me to smear the Vaseline on her asshole. "Yes, my ass-hungry fucker," she giggled, "make it nice and slippery for me! Cause I want to feel your cock up to the sack in my hot ass!" I spread it on her asshole and on my cock, sticking a finger in her sphincter again and again, checking. "Now d horny ass is fuck right," I grinned, pulling my finger out of it. "Bend lower." Scarlet bent over like a dog, her asshole opening a little, I slowly pushed my pecker in.
She was really tight. I expected her wide asshole that had been fucked many times, but she had the asshole of a young girl who wanted to try everything once, including back loading. I slowly pushed my thick dick deeper into her asshole, Scarlet moaned, I clawed at her buxom ass cheeks. Finally, I could start fucking her buxom ass. "Oh yeah, that's how I love it, go hard and fast, fuck me deep! Real deep!" I grabbed her little titties and kneaded her stiff nipples, drilling my lubricated cock deeper and deeper into her banging asshole.
It was horny how my sack slapped against hers
It was horny how my sack slapped against hers while I thrust into her asshole faster and faster. "Oh, will you fuck me in the ass later too?", I wanted to know from her. "Sure, I'm already really horny and hot for your white ass!", she answered and pushed her small butt firmly against me. I pushed Scarlet from behind at a fast pace further, and it went not long, then she came, went her from ass fucking off without her coming, her cock still stood hard and stiff, and then she wanted to fuck me.
Without it had come to me I pulled my pint out of her ass. I lay down on the floor and lifted my ass a little. Scarlet crawled behind me, reached between my ass cheeks, licked my asshole and also stroked it with Vaseline . I clamped my ass cheeks together as she, in turn, stuck a finger up my ass and started drilling around in it. "Now you get my dick!" she said, and immediately pushed it deep. My willing asshole took her prick in stride as she lay on top of me, pushed her boner into my asshole, and started fucking me. "Have you got a hot ass!" she gasped, reaching between my legs to massage my sack as well. "Me so horny I'm about to cum!" she moaned, and before I could really enjoy being fucked for once too, she squirted, squirting her juice into my ass. When she pulled her prick out, she lay down on her back. "Let me lick your ass," she demanded, "squat over me like you're going to shit in the woods." I did and pressed my asshole to Scarlet's nose.
Her tongue greedily sucking away her own juice
Her tongue greedily sucking away her own juice, she played a bit more with her finger in my ass until I wanted to cum too. "Cum in my mouth," she begged and stuck her tongue out at me, then she was allowed to have my hard-on right there in that position, swallowing it, blowing it and sucking on it. I squatted over her, my ass cheeks rubbed over her tits and fucked her deep in her mouth, sometimes my dick jumped out and rubbed over her face, then it was also my turn to cum, messed up her face, splashed up into her hair and into her greedy mouth.
Our cocks were all greasy from the used Vaseline, our asses horny and willing. We sat down and sucked our mouths off, kissing greedily until she went to get more drinks. Scarlet sat next to me, we slowly stroked each other's flaccid peckers back up and stuck our fingers in each other's rosettes. "Do you only fuck men?", I asked curiously, and Scarlet nodded. "Yes, I'm not into women. Even as a boy, I used to look between men's legs and imagine their stiff cocks, which I could suck on like a candy cane and then let them shove up my tight asshole. I was once in the Boy Scouts for a while, and we had weekend camps. We were lying to in a room, a pretty older boy shared it with me. I had seen him often, but since we were not in the same group, I had no contact with him.
---
He was strong and beautifully built, deeply tanned by the sun. We were going to bed at the same time and undressed in the bright room. Soon I could see that he was evenly tanned everywhere, which made me hot. I still had the body of a boy. His chest was just right hairy, not too much and not too little. He took off his shoes and socks, then he grabbed his waistband, he took his time with it. I was half crazy, but tried not to let him notice.
Slowly he then pulled his pants down over his beautiful legs, he was wearing very tight fitting panties that were plump and full. I was almost naked, and he could of course see my underpants, which protruded forward pointedly, to me he stood stiff as a board. He had a small smile left for me. However, it seemed to me his a little fuller than before, as if his cock twitched a few times. Suddenly, he turned away from me just as the last sheath was about to fall.
Then he pulled the panties off a pretty round butt facing me. Very slowly he pulled them down and exposed more and more. Oh man, what a hot ass he had! Perfect in shape and very smooth. Also his butt was sun-brown like the rest of his body. just great, and between his legs hung round, firm sack! I would have liked to spread his smooth ass cheeks and kiss his asshole. When he bent forward, his butt opened up. He had almost no hair in the crease of his ass, and I could clearly see his little light brown rosette.
My dick was as thick and stiff as it could get, I pulled down my underpants and began to jerk my cock while I entered his ass. When he then turned around, I saw his bulging cock, it stood out to him like a flagpole. Then he asked me if I always sleep naked, and then he came up to me with his boner, grabbed and hugged me. We made love for a long time. I felt his huge, warm pint next to mine. He sat down and gave me a place next to him, there I started to stroke and rub his stiff cock, I bent my head into his lap and licked and sucked him. He liked that, he stroked me for a long time, returned the favor and also licked me everywhere, he kissed my boy pint wet, and that made me wilder and wilder.
Finally he sucked on me. He drove up and down my pint. His tongue played around my glans with quick movements. Then I let myself go. I came and squirted more juice than ever before, which he swallowed to the last drop. I stayed lying there exhausted for a few minutes until I saw that he was still as stiff as before. Finally he spun me around and began to spread my sweet ass crack, I lifted my ass. He started to smell me and then started to wet lick my rosette until he couldn't hold on any longer and I felt him pushing his prick into me.
That felt great, and to me, he stood right back up as he started fucking my asshole with deep thrusts. He kept that up for about minutes without cumming. Then he pulled out and let me do the same to him in the doggy position. How I enjoyed that, my hard dick in his brown ass to push, in his wonderfully tight back hole! I also fucked him a long time, so. I pulled out my pint afterwards and sucked his until he came and came in my mouth. I then fucked him again between the buttocks until I came again, and this time squirted everything right into his asshole. His huge cock also stood up to him again, and he laid me on my back and lifted my leg. His boner disappeared just below my balls into my hot asshole, and he told me to press my leg tightly together. He moved back and forth.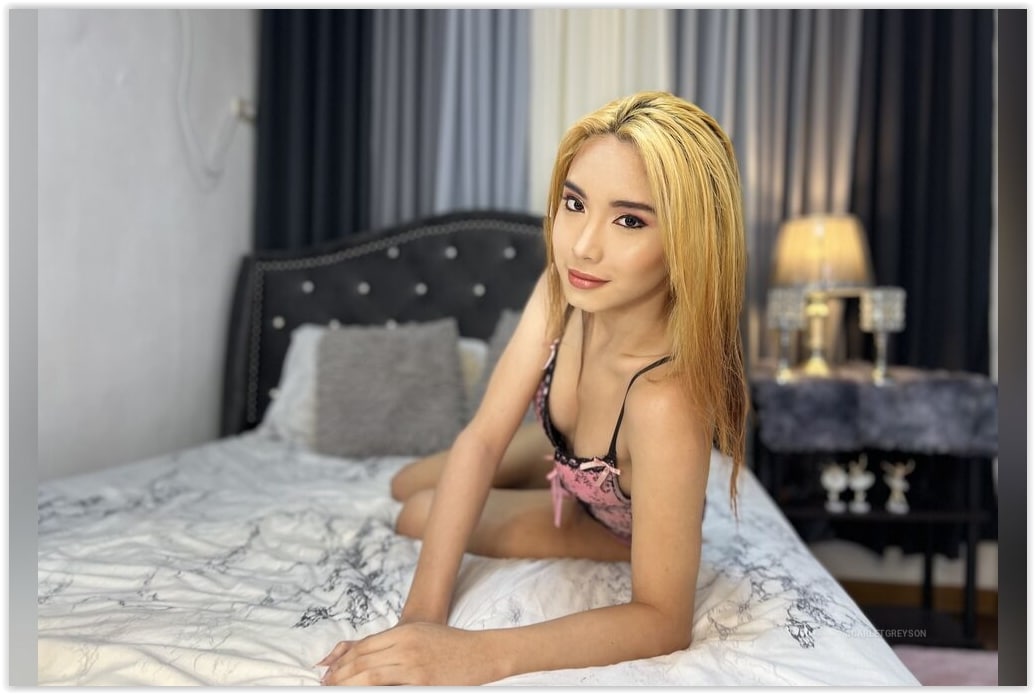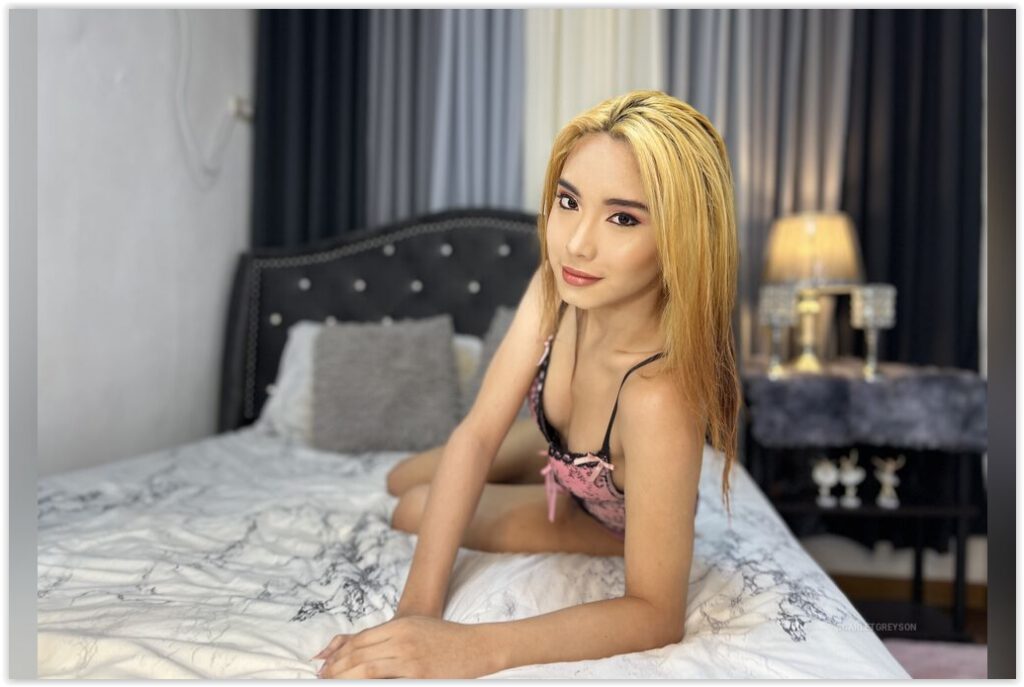 He rubbed my balls, his thrusts became stronger and faster. I was wild with lust. He pushed harder and faster until I also felt him squirt in my ass! We lay together for another few minutes, giving each other deep French kisses, stroking each other's smeared cocks, and then went to bed." I pulled Scarlet to me. "Did you fuck him a lot?" She shook her head. "By the time I got up, he was gone with his group, and I dropped out shortly after. But there were more cocks," she grinned, and I fondled her small tits.
---
Her nipples were deliciously stiff. "Show me how you jerk off," I said. "I want to see you jerk off." Scarlet grinned. "That makes you hot, huh?" At that, she looked at me, smiling. "Suck it for me, will you?" she asked, presenting her cock to me, stretching it out.
I took her dick in my hand first
I took her dick in my hand first, stroking it with my palm. I grinned and then took her cock between my lips, her warm, throbbing cock, licked around her pee hole with the tip of my tongue, stroked under her foreskin and kept massaging her sack. Then I jerked her until he was between her legs again and ready. "Do you want me to thrust you again?" she asked hornily, rubbing her own cock. I lay down on the couch and pulled my leg up, so my ass cheeks spread nicely, and she could look me in the face while she pulled through my asshole. She got on top of me, I grabbed her firm titties, and Scarlet shoved her cock up my ass and immediately started thrusting.
Her mouth pressed down on mine, her flat belly rubbed my willy, which also began to stand right back up due to the rubbing. I tightened my sphincter around her pint and let her moan. "That's horny when you do that, pulling d asshole real tight!" Her thrusts got faster and faster, really deep she thrust her prick into my asshole. "Can I squirt you when I come?" she asked. I kissed her. "Yes, squirt wherever you want," I moaned. Her flat belly rubbed over my hard boner, I kneaded her young firm titties and let her squirt into my asshole after thrusts. She pushed me still during the squirting, so long until her dick was too limp again.