Pictured is shemale Emerald. My turn for a nice true vacation story. When I went on vacation after my divorce, it changed my total life in terms of sex. After a long flight I walked out of the arrival hall in Taglibaran, Bohol, I already saw my friend standing there and after a short greeting we got into the air-conditioned car and drove over a long bridge to Panglau, a small island and well known among tourists with many beaches and resorts. After the familiar introductions and a nice meal, my friend and I went for a drink and some catching up.
---
After 2 days I had actually seen all the nice people, beautiful women with nice breasts under their t-shirts and short skirts or shorts, so I regularly looked at them with my hard dick. Whether they knew it because one turned even more with their chubby asses than the other.
Vacation at Taglibaran, Bohol.
I told them I wanted to see more than just Bohol and Panglau, they advised me to visit the very small island of Balibasac, 1 hour by boat from Panglau. The next morning I was at the dock with my stuff and so the boat took me to that little island, Balibasac.
It's a small island, if you walk on the coral beach, you are in 1 hour back at the same point. Someone brought me to a little hotel and the owner was very friendly and nice. She was also very nice looking, slightly larger breasts than most women here and about my height she 1.68 I 1.70, but it was her eyes that made me melt and soften.
Her eyes spoke like light in the darkness and a beautiful and shapely face veiled by git black hair like a veil. We agreed on the price which was ridiculously low, and she showed me the room which looked out over the beach and the sea which was really blue and the bathroom we had to share.
She went downstairs to make lunch and I went to take a shower when I was done I walked towards my room with the towel around my waist and met her on the landing and because it was so narrow there my body touched her round ass which made my dick jump up immediately. I quickly ran to my room and jerked off in 5 powerful strokes and squirted all over the bed.
That was a relief, what a nice girl she is, I thought. Downstairs they waited for me and served lunch and actually ate at the same table, that's not so hard, there was only 1 table with 6 chairs where 2 were pushed aside.
Sometimes we would look at each other.
Sometimes we would look at each other, and she would burst out laughing, sir we can also talk, said Emerald, as her name is, and I colored a little red, but still started a conversation about the food and its preparation. The Filipinos can cook, it was very nice, chicken, rice and grilled fish with some vegetables.
I wanted to help with clearing, but she didn't want to, guests don't help. After an hour or so she walked onto the veranda with a bottle of local rum and a jug of ice and pineapple juice, and she poured some for me and herself, the rum in 2 glasses sounds on the friendly acquaintance, it was a pleasant conversation about anything and everything. She had been alone for 10 years, is 38 and runs the guest house and no children. I 48 and have 1 daughter from my previous marriage.
And recently divorced from a second marriage, but said on this that I didn't understand that she is still alone because she is/was so pretty. She was silent and poured our second glass, this time a little fuller and herself she drank pineapple juice with it I all with ice. She looked at me with a beautiful smile and asked, sir, are you looking for someone here or just a vacation?
Well I said my glass empty drinking which was immediately refilled along with her glass, I am on vacation, but when I see you so, I fell silent. As I said, she burst out laughing, you don't even know who I am. Yes I said, but you are so handsome can't actually believe you are still alone. The men here just want to fuck and leave again, I don't want that.
I love you, sir, but what do you really want?
The fourth glass was poured, and we toasted again and her chair she moved closer to mine. She put her soft hand on my arm and said, I love you, sir, but what do you really want? A woman like you, I guess.
She gently squeezed my arm and wrapped an arm around my neck and began a long tongue kiss, I was broken, and horny at the same time what can this girl nice kiss say she sucked as it were my tongue in her mouth and stuck her tongue deep into my mouth. I caressed her back and felt no bra strap and felt 2 hard breasts pressing on my chest. She pulled off my T-shirt while I pulled off hers, Two beautiful breasts with rock hard nipples came out, I sucked on her nipple while gently massaging her other breast.
She pulled me up and unbuttoned my shorts and slowly pulled off my boxers and my cock jumped into space, she flinched and asked, why is it so big? Not only that, but she gently kissed my dripping glans and licked the pre-cum off it and then took it 2/3 of the way into her mouth. Most didn't get beyond half of my previous relationships.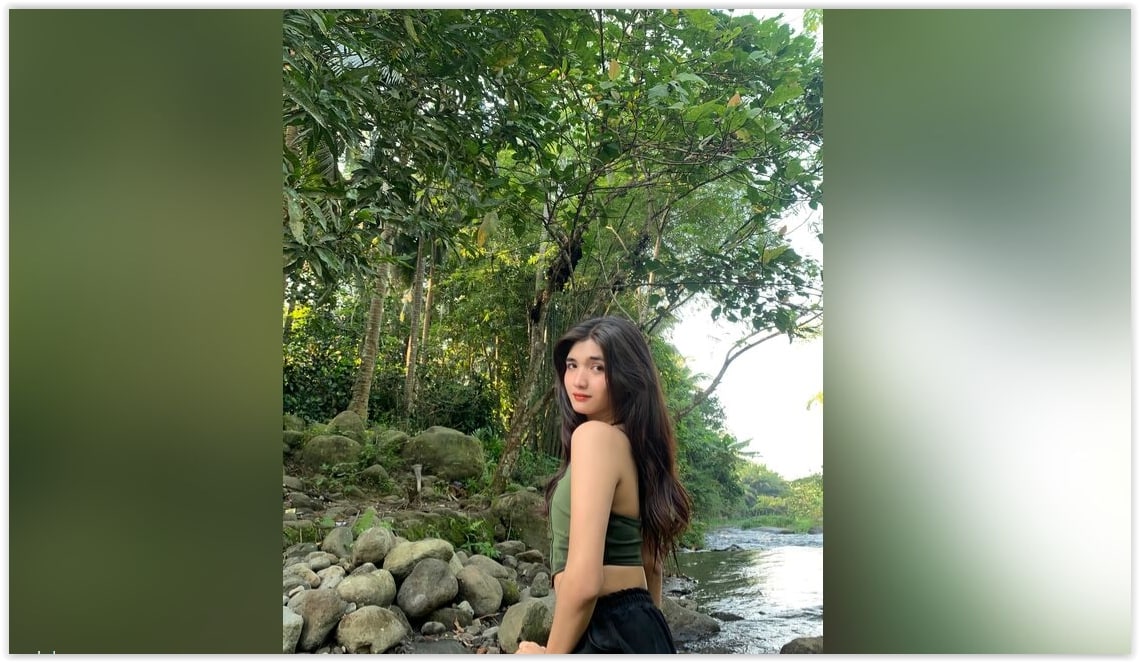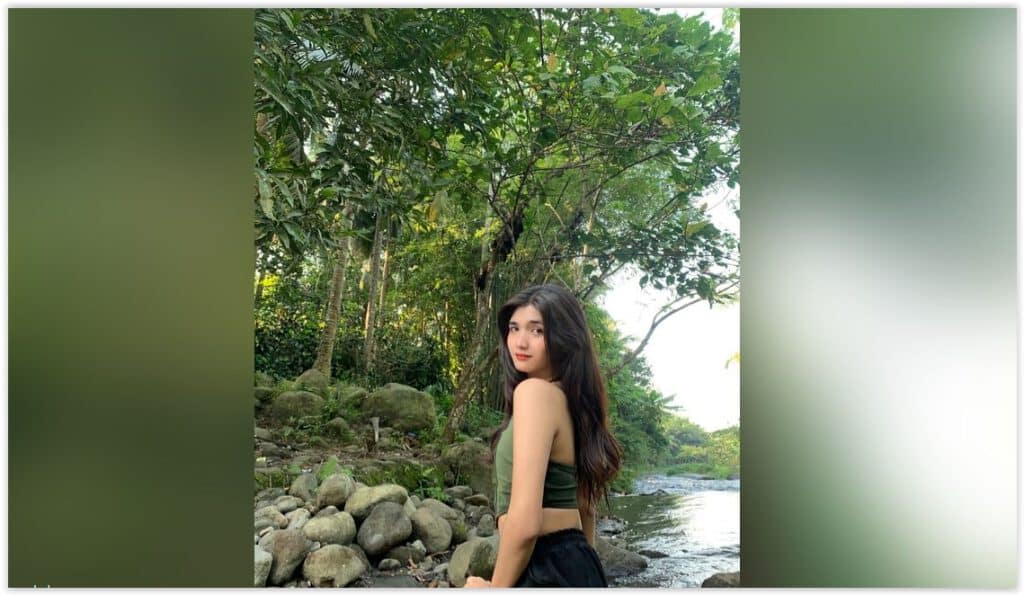 This was just a little too much, I said I was going to come, she put her hands on my buttocks and to my great surprise she took him all the way into her mouth. My balls against her chin and I squirted 6 jets deep into her throat, and I know I can squirt a lot, but she swallowed it all.
She slowly licked my half hard cock clean and looked at me with a big smile, I bent over and kissed her and tasted my own sperm, and she looked at me with big eyes, but she understood that you can only do that if you are really in love and / or not averse to sperm, well I do not hear. Very nice, she said sultry.
She stood up and took off her short dress with her round ass towards me, I sat down in my chair and took off her thong helped by her and she turned around slowly.
A hard-on stood in front of me.
A hard-on stood in front of me with tears on her face she said, that's why I don't go out with men, do you mind?
Her dick dwindled a bit and I said, this I had not expected my wildest dreams 1 of my ex-wives was also a shemale, but I think you are one of the most beautiful women I have ever met, she flew into my arms and felt on my belly her dick grow again.
I sat down again and with my hands on her breasts and buttocks licked and sucked her 18 cm deep into my mouth and tasted her pre-cum which tasted good, but as far as she can do it I only succeeded, only up to 2/3 part to suck her cock inside my mouth. From her breathing and moaning, I knew she was enjoying it.
She enjoyed it and without warning, but with a big scream she squirted nice warm cum into my mouth and with difficulty I managed to swallow it all, but the last jet was accompanied by a thrust deep into my throat.
Her sperm tasted a little sweeter than mine, that's because of the food in each country, I already knew that. She was trembling all over her body and if I hadn't caught her she would have fallen to the floor.
I kissed her again on the world, and she answered my kiss with a deep tongue kiss and some tears flowed down her face which I gently licked and kissed her again and with a big smile she said, thank you pls don't leave me, again she cried and I comforted her and while I was telling her that I loved her and wasn't going anywhere else, I was already starting to think and what now.
We moved my things to her bedroom because she has a double bed and then we went back to the porch, but now in plain view of passersby on the couch that is also on the porch, of course. A white person on the island is not the first time and will not be the last, but together with Emerald, the ladyboy of the island is a bit strange for them.
We drank the bottle empty of the local rum and walked to a small bar and grabbed some beers, we talked with some other guests there and until it became clear to them that we were a couple, the date they did not know, but that is not important. When we snuggled together in her big bed, we just looked at each other with occasional kisses and one caressing each other's body and fell asleep in each other's arms like that.