The story of a man who goes out to dinner with his girlfriend. There they encounter a handsome transwoman who wants the man for her own pleasure. Photo is from Sara.
---
In the car, she laid her hand on my thigh and slowly moved up to my crotch and slowly kneaded my pecker through my pants. I asked her what kind of lingerie set she had on since I wasn't allowed to look when she got dressed. She said, feel it and I went under her skirt with my hand and felt a bare and wet pussy. Gorgeous girl, you are in the mood.
After having a few drinks on a terrace, we went to the restaurant. This restaurant had a nice and secluded garden where you could eat deliciously. When the two of us were sitting at a table in a corner and had ordered a nice bottle of wine, we studied the menu. While we were doing this, 2 very beautiful looking ladies entered the terrace and sat down at the table next to us.
One, a very beautiful, slim light brown woman with huge breasts that almost jumped out of her tight and short colored dress. The other, a black haired beauty with Latina roots. She wore a tight short leather skirt and a beautiful white blouse, the top buttons of which were open, giving you a great view of her beautiful, I think c-cup breasts. On her feet, she wore tight black patent boots with a very high heel, which came up to above her knees. They looked at us and smiled kindly.
The Latina transwoman was also constantly looking at us
We could not take our eyes off them, and my wife whispered to me that they wanted to eat a biscuit with these two and more. The Latina transwoman was also constantly looking at us, and she had a strict but friendly look, her friend seemed more shy. When we had both enjoyed our dinner and were sitting down to a cup of coffee with a nice drink, the Latina woman spoke to us.
She asked if we were familiar with this city and if we had a tip for something fun to do after dinner. We told her that we wanted to go to a nice club after dinner, but that there were also a lot of nice cafés and discos.
She asked what kind of club we were going to, and I told her it was a club with nice lounge music and where many possibilities existed. She asked what those possibilities were. I told her that many people came there who liked to get to know each other a bit more than usual. She immediately asked if we were swingers, and before we knew it we were sitting together at the table with another bottle of wine and told each other that we were indeed swingers. She asked if we were straight or open to more, like a transwoman.
I told her we were both bi and were up for a lot. It turned out that they were also looking, and we were pretty much on the same page. The Latina Kim asked why we were going to a club, she and her friend Chantal wanted to get to know us better. Sara and I looked at each other and Sara nodded that it was okay.
I then suggested that we go to our place to continue our acquaintance. They liked this plan, we paid and walked to our car. While walking, Chantal walked next to Sara and soon Sara had her arm around Chantal and I saw both hands going over each other's buttocks. Kim walked next to me and whispered in my ear that she was very horny and wanted to spoil me.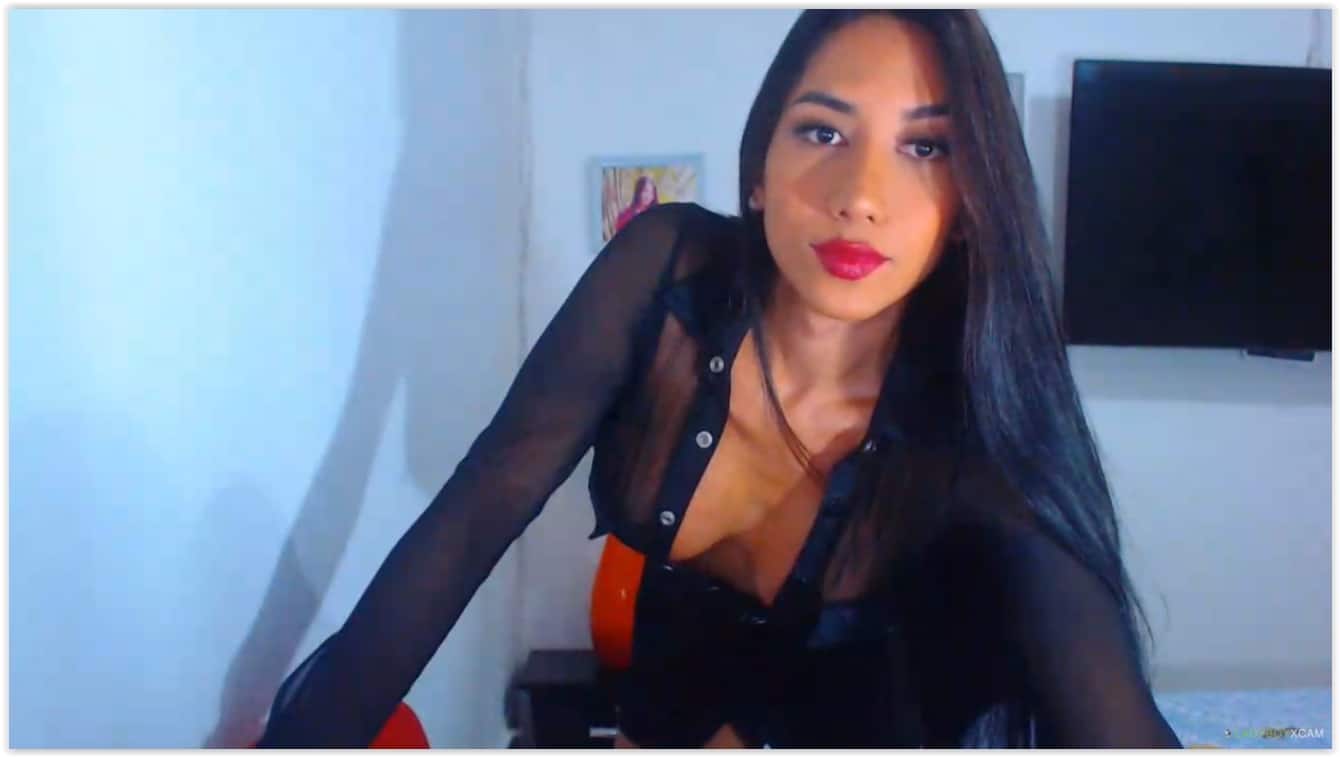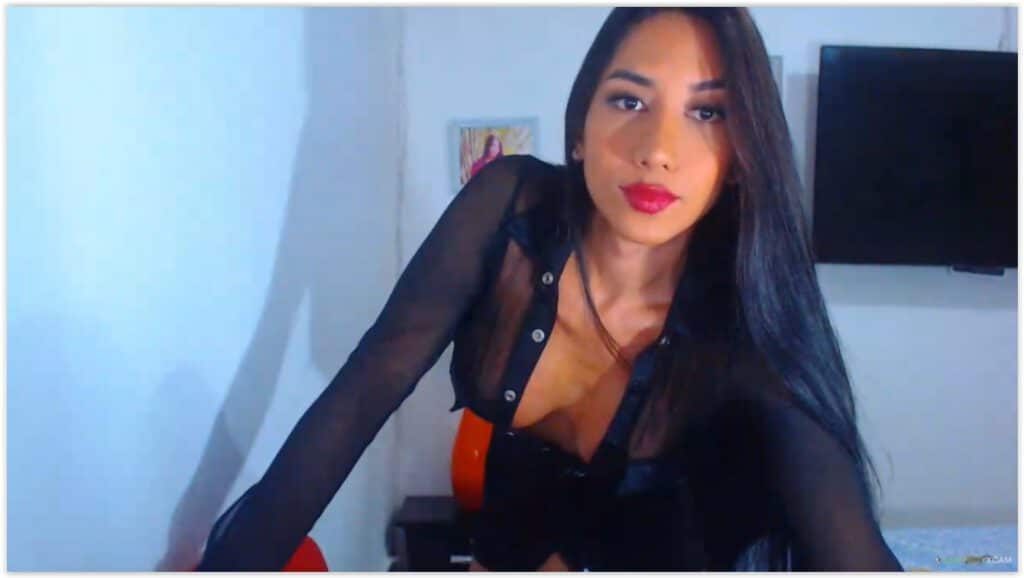 Arriving with the car, Sara and Chantal sat in the back and Kim crawled next to me. We had not yet left the city, or I saw in the rearview mirror that Sara and Chantal were already having a lovely time. Kim also saw this and said, if they said that, we can't stay behind. She took off her belt and kissed me on my ear and stuck her tongue in it, while she let her hand go to my fly and took out my now hard cock. She bent down and started sucking me really nice and wet and deep. Luckily we don't live too far from the city, and we quickly reached our house, otherwise I would have already filled her mouth. We got out of the car and I couldn't resist giving Kim a nice kiss before we went inside, where I kneaded her lovely breasts.
Once inside our house we sat down in the room and opened another bottle, and soon we were kissing and feeling each other up. It wasn't long before Chantal and Sara started undressing each other, and Chantal got on her knees in front of the couch to completely lick Sara's wet pussy and ass. Transwoman Kim got down on her knees in front of the couch between my legs and slowly undressed me and started sucking me deliciously deep again. Sara came to a splashing orgasm and squirted all over Chantal's face under her pussy juices, which she tried to lick up as much as possible.
Squealing with pleasure, Chantal let it be known that there was nothing she enjoyed more than nice wet sex. While I was watching this, Kim kept sucking me deliciously deep and wet, while she was doing this I felt her finger that was kneading my balls slowly go through my butt crack and slowly touch my anus. She was circling it, but suddenly she slid 1 finger in all at once and I was groaning with pleasure. Slowly she started fingering my ass and I wasn't going to last long and squirted my seed deep into her throat. When I had squirted she walked over to Sara and Chantal, she started to tongue them and this way she spread my seed over each other.
When I had recovered a bit I went to the kitchen to get another bottle of wine and when the four of us were drinking, Sara suggested that we go upstairs and sit in our Jacuzzi and continue playing. We have a large bathroom with a Jacuzzi and a walk-in shower with multiple shower heads, where the four of us could easily get under it. I sat next to Kim on the couch, and she was the only one who still had her clothes on. I began to slowly caress her and wanted to reach under her skirt with my hand to explore her pussy. She turned me away and said calm down we will continue upstairs, and then you can spoil me, I could not wait.
Sara went upstairs with Chantal to fill the Jacuzzi
Sara went upstairs with Chantal to fill the Jacuzzi. Kim and I quickly followed. When we arrived in the bathroom, we saw that Chantal was already in the Jacuzzi and Sara was eating her extensively and already had 2 fingers in her ass. I went behind Kim and took off her blouse and bra, what lovely tits she has, I started to roll her nipples and pulled a few times. She moaned it out and said I could do that more firmly. Slowly my hands went to her skirt which I carefully slid down, and a lovely thong came out. She stepped out of her skirt herself and took off her boots.
I still stood behind her and kissed her in her neck and let my hands go to the band of her thong and slid that down too, my hands went forward towards her lovely pussy, but when I got there I didn't feel a wet pussy, but a wonderfully large and half stiff cock. I turned her around and whispered in her ear that I was pleasantly surprised. Not only that, but I dropped to my knees and started sucking her deeply. She grabbed me by the head and began to fuck me hard in my mouth, her glans periodically entering my throat. Sara saw this and exclaimed hornily that this was the most beautiful thing she had ever seen!
Kim continued to pound me hard in my mouth for up to 15 minutes, constantly calling out that she was going to eat me out completely. When I felt she was about to finish, she stopped abruptly and pushed me towards the shower. When the taps were open I had to bend down and she spit once on my arse and pushed her cock into me up to her balls. She immediately started fucking me terribly hard, and I was as horny as I had never been before. After a few minutes, she came and squirted all over my asshole. I was exhausted and collapsed on the floor. Kim called Chantal and Sara and commanded Chantal to lick her clean and Sara to lick my asshole.
When Sara was done with this, Kim said she had to piss and started pissing all over Sara and me. This made me so horny again, and I think Sara spontaneously came. Chantal squatted over me with her delicious pussy right above my mouth and also started pissing. I got so horny from this, Sara saw this and started sucking me deliciously. When Chantal got off me, Sara turned around and sat on my face and let her piss run as well. I came whooping and we were all tired. We rinsed ourselves clean and tiredly, the four of us lay down on our big bed and fell asleep.